I'm super excited to be here on Freebie-Licious, and I hope you are, too!
Ever since I started decorating my classroom for Halloween, one little boy has been begging me to make bats. I couldn't disappoint him, so I updated a simple bat pattern I made last year:
*bat pattern, pics, & directions
*"We're Batty About ___" title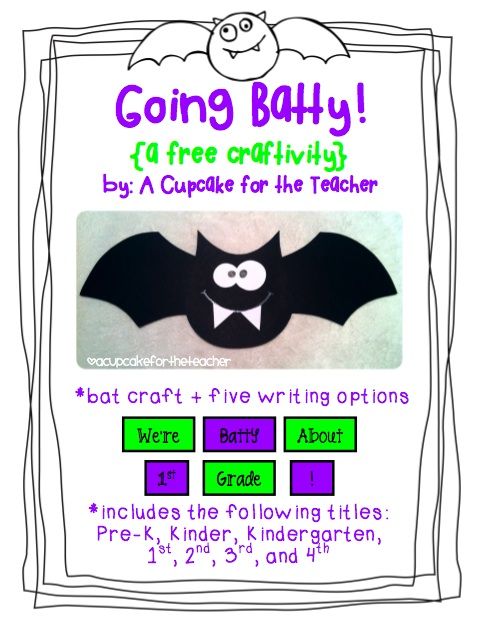 Stop by my blog to see pictures of our completed projects... and to g
rab your copy for FREE! Please be sure to let me know what you think!!!