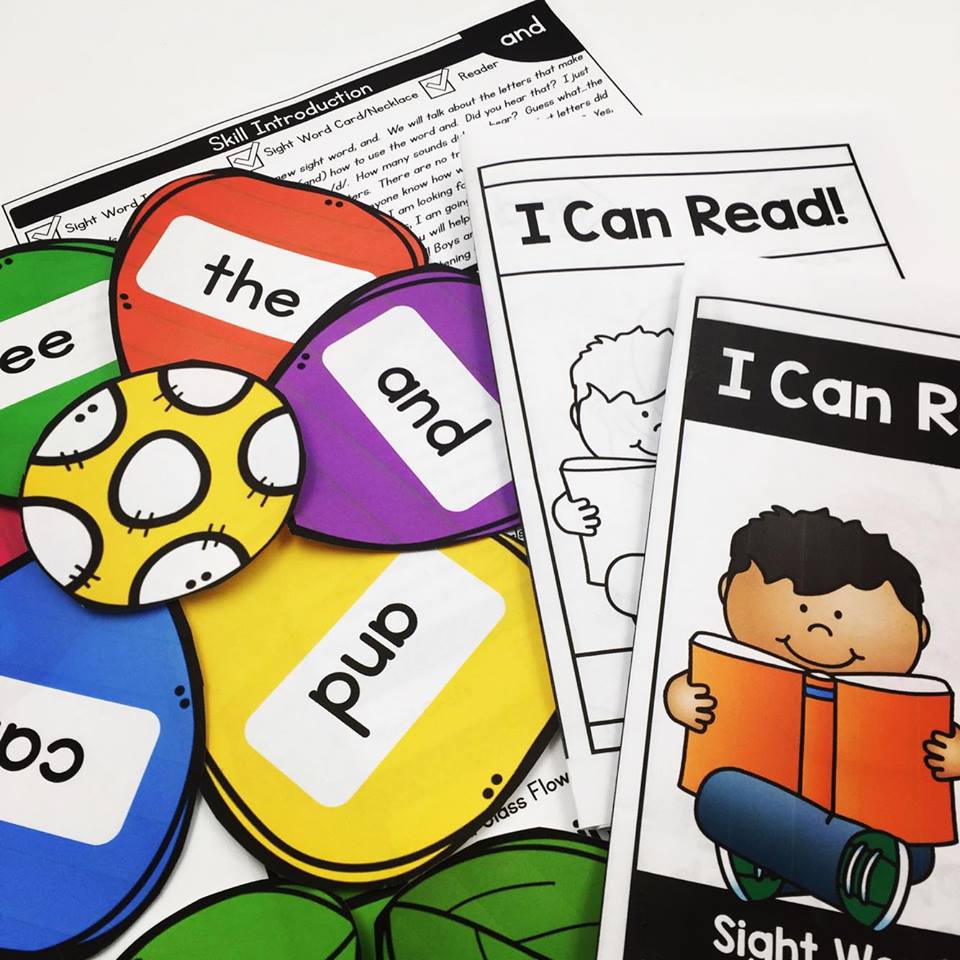 Well hello there! This post is all about my new program,
PrimarySightWords
and a FREE sight word lesson + reader is also included. I was approached by several of YOU for a sight word curriculum program. I knew what you were asking for... a comprehensive curriculum like my other curriculum programs! I sat on it for a while because there was one HUGE road block I was facing, sight words are SO vastly different between districts, schools, and even teams of teachers! So, I knew I needed to have a program that could be flexible and allow the teachers the freedom to teach their list of words and at the order they needed!
I asked in my
Facebook group
what list of words were used the most. It seemed like I was getting a mixture of Dolch Pre-Primer, Dolch Primer, Fry's top 100, and Zeno top 50! So, that's what I included! Below I will list the entire list and an easy to print list can be found **
HERE
**
With the sight word list, you are able to teach the words in any order you see fit! All of the curriculum is stand-alone so the lessons won't build on one another! The best way would be to select the pages you want (I'll share a quick print tip for that later) and just print those. Once you have your sight words printed, then place them in your sight word order and place them into a binder or bind! Okay, enough about the words covered...let's get into the curriculum! Below you can see an example of the sight words scripted lesson plans!
The lesson plans are broken down into four sections: skill introduction, applying the skill, independent practice, and assessment with data tracking. In the skill introduction you will be introduced that sight word to the kiddos! I like to use this time to teach the kiddos about the word itself. It is no secret that generally sight words are "trick" words. That simply means that they don't follow the common rules k-1 kiddos know. In the lesson plans you'll teach to that skill.
If you are interested in trying out this program, you can do so for FREE! Click **
HERE
** to download free material for the sight word "and" and read up on the program more!